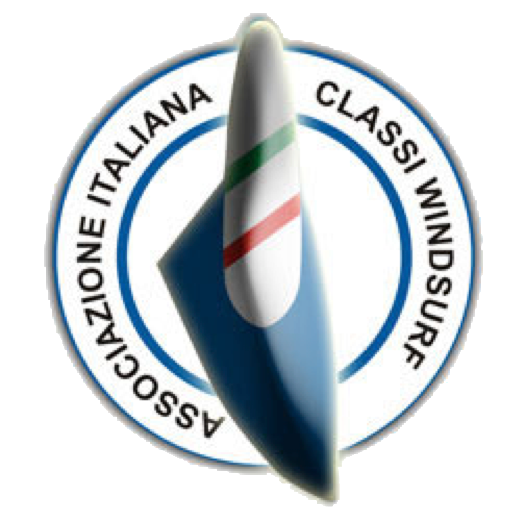 NOTICE OF RACE
2019 EUROPEAN FREESTYLE PRO TOUR SPIAGGIA LUNGA VILLAGE – VIESTE
Vieste, Italy.
30 th May – 2 th June, 2019.
An IFCA/EFPT and International Windsurfing Association sanctioned event
1. EVENT
1.1 The 2019 Freestyle European Championships will be held at Vieste in Italy from May 30 till June 2 2019.
2. ORGANISER
2.1 The Championships will be organized by Windsurf Lago di Lesina asd and SPIAGGIA LUNGA VILLAGE as local Organizer in association with Lega Navale Italiana sezione di Vieste Affiliated FIV, for and on behalf of and under specified conditions laid down by the International Funboard Class Association (IFCA) and the ISAF.
3. VENUE
3.1 The event will be based at Spiaggia di Santa Maria di Merino, aka SPIAGGIA LUNGA, Vieste, Italy. Longitude: 41.917728 N,
Lattitude: 16.116184 E
3.2 During May/June the weather conditions are depending on High – Low pressure systems, water temp 20-22°C, average air temp 18-28°C.
4. RULES
4.1 This is an ISAF sanctioned event governed by:
4.1.1 The 2017/2020 ISAF Racing Rules of Sailing –Windsurfing Competition Rules (WCR) ; 4.1.2 The IFCA Class Rules & Championship Rules;
4.1.3 The EFPT rules;
4.1.4 This Notice of Race ("NoR") & the Sailing Instructions (SIs);
4.1.5 Alterations to the SIs must be approved by the Class's Race Supervisor;
4.2 Competitors shall attend the opening & closing ceremonies including the prize giving . 4.3 The IFCA is a category 'C' class as set out in ISAF Regulation 20 – Advertising Code.
5. ELIGIBILITY & DISCIPLINE
5.1 All entries shall meet the requirements of ISAF Regulation 19-Eligibility Code .
5.2 Competitors shall possess valid third party liability insurance.
5.3 Competitors shall be a member of a National Funboard Association which shall be a paid up member of the IWA.
5.4 Membership formalities can be completed on site.
6. EQUIPMENT
6.1 All competitors shall bring their own equipment.
6.2 An Equipment Registration Form shall be completed before the close of registration, as prescribed in IFCA Championship Rule # 4 , except sails shall be stamped and signed by Equipment Inspectors.
7. EQUIPMENT INSPECTION
7.1 It is the responsibility of each competitor to ensure that his/her board and equipment conforms to the Class Rules.
7.2 The Equipment Inspectors will pay special attention to sail identification rule compliance.
7.3 Equipment checks may be made throughout the event.
8. SAIL INSIGNIAS
8.1 National letters & sail numbers shall comply with RRS.
9. LIABILITY
9.1 Competitors take part in all races at their own risk. The LOA, the FFV, IFCA or any of their officials or representatives or the sponsors or their officials or representatives are not responsible, under any circumstances, for any damage, loss or injury either ashore or on the water either to persons or equipment, which may result. Participation in this event, supporting events and in each race in them is at the sole discretion of the sailor and at his/her own risk. Notice is drawn to RRS 4.
10. SAILING INSTRUCTIONS (SI)/EVENT PROGRAMME
10.1 The 'Championship SIs' will be available at registration as will the Event Programme scheduling social events.
11. SCHEDULE
Thursday 30 May
09.00-12.00 Registration
12.00 Skippers Meeting
14.00 First Possible Start
19.30 Openings Dinner
Friday 31 – Saturday 1 June.
10.00 Skippers Meeting – Competition Sunday – 2 June
10.00 Skippers Meeting – Competition 15.00 Last Call
17.00 Prize Giving and Party
12. MEDALS AND PRIZES
12.1 Medals and/or trophies shall be awarded up to the first 3 Men, and other as the LOA decide to award.
12.2 The first Men/Woman shall be known as the Winner of the Grand Prix
12.3 The regatta is equipped with prize money EUR 10.000,00
13. DRUGTESTING
13.1 Competitors are reminded of the ISAF rules and regulations concerning the use of banned methods and substances. Drug testing may take place during the event.
14. TELEVISION AND MEDIA
14.1 In registering for the event, competitors automatically grant to the Organising Authority the right in perpetuity to make, use and show from time to time at their discretion, any motion pictures, still pictures and live, taped or filmed television and other reproduction of them, taken during the period of the event, for the said Event as defined in the Notice of Race and Sailing Instructions in which he/she participates without compensation.
15. BIBS/VESTS & COMPETITORS SAIL BRANDING.
15.1 During racing, competitors may be required by the organisers to wear bibs/vests carrying the event sponsors' branding; and carry the event sponsor's advertising on their sails in accordance with IFCA Championship Rule #4.5.
16. ACCOMMODATION / TOURIST INFORMATION
16.1 Contact and info: www.spiaggialunga.it; info@spiaggialunga.it;
Accomodation: info@centroprenotazionivieste.it;
Competitors breakfast/pastaparty is served each day in the Bar and Restaurant on the beach. See the daily info.
17. AIR TRAVEL/ TRANSPORTATION / TRANSFERS
17.1 BY AIRPLANE:
– fly to Bari – 190 km from Vieste or Pescara – 230 km from Vieste
A car is needed to move to the Event Beach
If Riders give us flight details we can organize pick-up and Shuttles back to Airports after event. Everybody who wants to take advantage from airport transfers, please send a mail to info@spiaggialunga.it so we can make preparations for a fluid transfer.
17.2 BY CAR:
From the north – A14 Motorway Bologna-Bari, exit at Poggio Imperiale, then Superstrada del Gargano and coast road Vieste-Peschici at Km 7 you find the VILLAGE SPIAGGIA LUNGA; BY TRAIN: Foggia Station or San Severo Station; BY BUS (via the SITA line): to Vieste (100km); BY BUS FROM MAIN CITIES IN ITALY: (www.ferroviedelgargano.it);
18. REGISTRATION
18.1 Pre-registration and registration shall be done on the efpt-website: www.efpt.net
18.2 The registration office during the regatta will be at the Spiaggia Lunga Village on the Beach
19. ENTRIES & PAYMENT
19.1 The 90,00 Euro entry fee shall be paid cash on site during registration. The Race Director